A Custom + Affordable Website for You
If you are looking for a custom website with convenient, month-by-month pricing, we have leasing packages that start at $175 a month.
Our custom-built websites are designed to meet the specific needs of each client and the challenges they face. Sometimes that involves custom add-ons and plug-ins for ecommerce, ticketing and event registration.
Made in USA
All of our websites are mobile-responsive and 100% American made, in house at our company – no off-shore programmers.
Getting Started
Each project begins with a strategy/planning session between our team and yours to determine what you want your website to include. From there we get to work on everything from design and layout to content writing and optimization.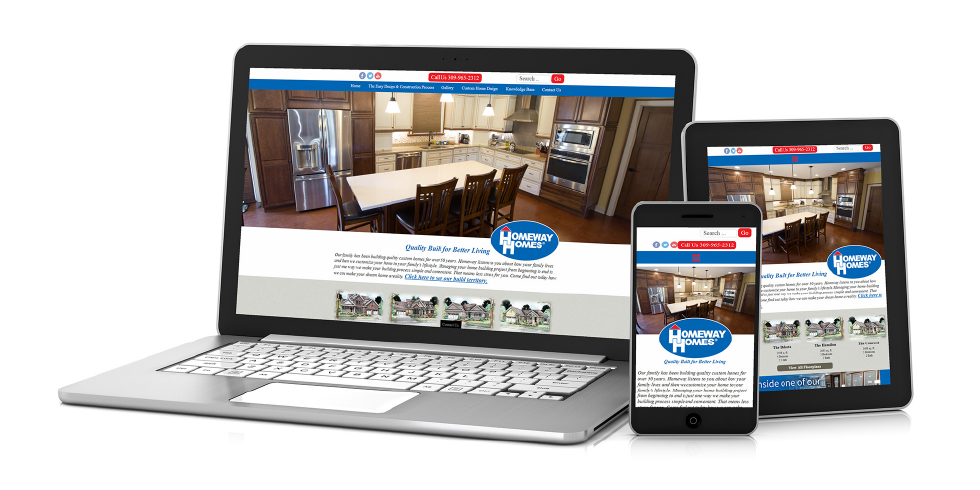 Our Services
Domain Registry
Don't have a domain? No problem. We handle securing new domains and moving existing ones.
Hosting
All Launch OPM websites are hosted on premium, Tier 1 servers with redundancies and daily backups.
Google My Business
Formerly Google Places, this feature integrates with Google Maps to provide turn by turn directions to your business, offers a mobile click to call button and a direct link to your website.
Google Analytics
Track your website traffic and pageviews. Gain insight in to where your traffic comes from and how well your ads are performing. We also set up custom push reports that you can receive daily, weekly or monthly.
Content Writing
Let our professional writers help with your copy. We can write it all for you or take what you have and optimize it for great on-page SEO.
Photography + Videography
Want custom photography? You got it. Our photographers are the best in the business! Or how about a custom welcome video on your home page? Launch OPM has a full production team that handles everything from script writing, to filming and editing.
Training
Would you like to manage your own site updates, like adding photos or articles? Great! We love teaching clients how to manage and update their websites. Full website training is free with every site!
Technical Support
We're always here to help you with your website. Any time you need help, simply call or email your project manager for assistance.
Email Hosting
We have options for both POP3/IMAP and Exchange accounts. Nothing will build stronger brand confidence than having your business emails linked to your company website. No more @aol.com email addresses!
Pricing
Mercury
Lease Your Site for
$

175

/month
---
Includes all of our services listed above along with the following:
10 licensed stock images
4 yearly updates
Up to 50 pages
Up to 10 email accounts
- MOST POPULAR -
Gemini
Lease Your Site for
$

275

/month
---
Includes all of our services listed above along with the following:
30 licensed stock images
12 yearly updates
Up to 100 pages
Up to 20 email accounts
E-commerce store
Apollo
Lease Your Site for
$

375

/month
---
Includes all of our services listed above along with the following:
50 licensed stock images
52 yearly updates
Up to 200 pages
Up to 30 email accounts
E-commerce store
Company intranet
Search engine directory management
Content SEO (search engine optimization)
Live chat (up to 2 seats)
Terms
Contract length is 36 months. Billing will commence at contract signing with site going live in 90 days. Prior to contract ending, you will contacted for renewal. If contract needs to be cancelled early, the remaining balance of the contract will be due at cancellation.
Can't decide which plan is right for you?
Compare our plans
Additional options
Custom Landing Page Design + Build
$200 each
Custom Video Production
$500 - $1,500
Additional POP3/IMAP Emails
$2 per month per user
Email Upgrade to Office 365/Exchange
$10 per month per user
Custom Photography
Starting at $300
Content SEO (Search Engine Optimization)
$500
Live Chat
Packages starting at $100 per month
Additional Updates
$80 hourly fee with time estimate
Web Maintenance
$50 monthly or quarterly
SEO (Search Engine Optimization)
Starting at $300
Search Engine Marketing
Starting at $500
Site + Search Retargeting
Starting at $300
Targeted Display Ads
Starting at $500
Geofencing
Starting at $500
---
Our team is available to answer any questions you may have
Let's Get Started